Activity Calendar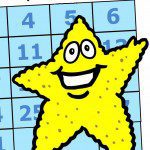 POOLS, AMENITIES, AND ACTIVITIES ARE IMPACTED BY COVID-19 | LEARN MORE
Ocean Lakes Family Campground knows how to have fun every day of the year! We have more than 48 years of planning fun family activities including holiday traditions, and over the years, we've come up with some traditions of our own. Whether you enjoy crafts, mini-golf, bingo, nature, dancing and trying new things – Ocean Lakes is the place! Learn more on Facebook and Ocean Lakes' Blog and our YouTube Channel under the Videos tab.
Easter Weekend Pool Hours | Sandy Harbor Water Park will be open for the big Easter Weekend crowds. For 2021 that is: Friday, April 2nd through Sunday, April 4, 2021. Then it will shut down until May 1.
PLEASE NOTE: Water Park MAY close early Easter Weekend due to weather conditions including temperature.