Welcome Bluegrass Fans!
21st Annual Ocean Lakes Bluegrass Weekend**
August 23 & 24, 2019
Bluegrass music at Ocean Lakes! Enjoy 2 days of award-winning bands in air-conditioned comfort beside the beautiful Atlantic ocean in Myrtle Beach, SC.**
FRIDAY – Ricky Skaggs & Kentucky Thunder
SATURDAY – Russell Moore & IIIrd Tyme Out, Hammertowne and Mark Templeton Band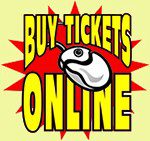 SOLD OUT SHOW! for Ocean Lakes' 2019 Premier Bluegrass Weekend. Please make plans to purchase tickets to the 2020 Show on Nov. 1, 2019.

Advance adult wristbands are $65** [plus your site fee**], children (7-12 years old) are $40, under 7 are free.
Day of the show adult tickets will be $70. Tickets can be purchased online at link below or by calling our ticket hotline at 843-828-4856. Please note: the tickets are non-refundable.
See more information and the 2019 Show Schedule here.
* Subject to change to accommodate band scheduling and band needs.
** Exclusively for Ocean Lakes' guests (camping, rental or annual lease sites)
Purchase Concert Tickets Nov 1st
21st – Check-In @ 4 PM, enjoy Meet and Greet
22nd – Day classes and evening concert
23rd – Day Classes (Bluegrass Weekend Concert starts at 7 PM.)
Includes nice lodging in OLP rental, concert Thursday night, discount on golf car rental.
Instructors: Alan Bibey and more great mandolinists.
Click here to read more about it.
Previous Bands featured: