23rd Annual Ocean Lakes Bluegrass Weekend
August 27 & 28, 2021
** Bluegrass Weekend is open only to guests staying at Ocean Lakes Family Campground. (This includes our annual lease site holders, campsite guests, and rental guests.)**
Ocean Lake is proud to present The Del McCoury Band, The Grascals, Sideline, and Backline at Ocean Lakes Family Campground in Myrtle Beach, SC. Enjoy live bluegrass performances only feet from the ocean in the air-conditioned comfort of Ocean Lakes' Recreation Center. Seating is limited.
The 2021 bluegrass band lineup – see Schedule below:
Friday, Aug. 27, 2021 | The Del McCoury Band
Saturday, Aug. 28, 2021 | The Grascals, Sideline, and Backline
Round out the weekend fun by participating in our Bluegrass Golf Car Poker Run and Mini-Golf Tournament.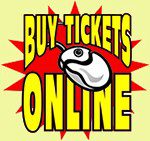 Join both days of music and fun for one low price! Prices for adult wristbands for both days are only $65 (plus site fee) if ordered in advance. Wristbands for ages 7 – 12 are $40, and children 6 and under are free. Tickets for the day of the show will be $70 for adults and $45 for children ages 7 -12.
You must be staying at Ocean Lakes to attend our Bluegrass Weekend, book your campsite (www.OceanLakes.com) or by calling 877.510.1413 now, or book a rental house beginning Nov. 1st (www.OceanLakesProperties) or by calling 800-845-2229.
**Open only to guests staying at Ocean Lakes Family Campground and our annual lease site holders*
(Back to the top of the page.)
2021 Band Schedule
Wednesday, August 25, 2021 [Optional Event: See details here.]

6th Annual Alan Bibey Workshop Meet 'n Greet Pizza Party & Jam [Optional Event: See details here.]
Thursday, August 26, 2021

Daytime Classes

6th Annual Alan Bibey Workshop [Optional Event: See details here.]

Friday, August 27, 2021 (Concert starts at 7 PM)

Daytime Classes

6th Annual Alan Bibey Workshop [Optional Event: See details here.]
9 AM


Mini-Golf Tournament at Sandy Harbor Mini Golf

12 PM

Bluegrass Poker Run

7 PM

The Del McCoury Band

Saturday, August 28, 2021 – (Concerts begin at 3 PM)
11 AM


Bluegrass Scavenger Hunt (starts at the Recreation Center)

3-4:30 PM

Backline

4:30-6 PM

Dinner Break

6-7:30 PM


Sideline

7:30 PM

The Grascals