22nd Annual Ocean Lakes Bluegrass Weekend
August 21 & 22, 2020
** Bluegrass Weekend is open only to guests staying at Ocean Lakes Family Campground. (This includes our annual lease site holders, campsite guests, and rental guests.)**
July 13, 2020: Band Lineup has Changed – We are proud to welcome Doyle Lawson & Quicksilver on Friday!
*POOLS, AMENITIES, AND ACTIVITIES ARE IMPACTED BY COVID-19 | LEARN MORE
Ocean Lake is proud to present Doyle Lawson & Quicksilver on Friday, Aug. 21, 2020. On Saturday, see three outstanding bluegrass bands including Rhonda Vincent, Breaking Grass, and Carolina Blue at Ocean Lakes Family Campground in Myrtle Beach, SC. Enjoy live bluegrass performances only feet from the ocean in the air-conditioned comfort of Ocean Lakes' Recreation Center. Seating is limited.
The 2020 bluegrass band lineup – see Schedule below:
Friday, Aug. 21, 2020 | Doyle Lawson & Quicksilver (Dailey & Vincent canceled.)
Saturday, Aug. 22, 2020 | Rhonda Vincent, Breaking Grass and Carolina Blue
Round out the weekend fun by participating in our Bluegrass Golf Car Poker Run and Mini-Golf Tournament.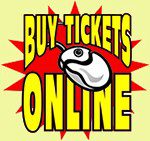 Join both days of music and fun for one low price! Buy your wristband in advance, Adults $65, Children (ages 7-12) $40, (children under 7 no charge). Purchase wristbands online at www.OceanLakes.com or through our ticket hotline at 843-828-4856. Day-of-show tickets will be $70.
You must be staying at Ocean Lakes to attend our Bluegrass Weekend, book your campsite (www.OceanLakes.com) or by calling 877.510.1413 now, or book a rental house beginning Nov. 1st (www.OceanLakesProperties) or by calling 800-845-2229.
**Open only to guests staying at Ocean Lakes Family Campground and our annual lease site holders*
In response to Covid-19, the following precautions are being taken:
A complimentary souvenir Bluegrass face covering will be included in your packet, one for each wristband purchased.
Our teammates are having their temperatures checked before each shift and every teammate will be wearing a face covering.
We have reduced attendance to 250 guests.
We are focusing on CLEANING our facilities, including Duraclean, and we will continue to monitor our amenities and modify our operations as needed or as directed by local & state authorities.
Everyone is strongly encouraged to remain proactive with social distancing, sanitizing, and minimizing shared items. It is everyone's personal responsibility to help ensure the well-being of their family and to be aware of how their actions impact others. Our team will do everything we can to follow the recommended guidelines throughout our operations.
CURRENT TICKET HOLDERS |
Our Ticket Hotline (843-828-4856) is available 8 AM – 5 PM for any questions or concerns.
If you don't feel comfortable attending the show due to Covid-19 or your state has restrictions, please call to notify us. There may be someone waiting for your ticket. You can either refund your tickets or you can rollover your tickets for next year's 2021 Bluegrass event (Bands to be announced at the 2020 show). In light of Covid-19, we continue to be gracious with our site cancellation policy.
(Back to the top of the page.)
2020 Band Schedule
Wednesday, August 19, 2020 [Optional Event: See details here.]

5th Annual Alan Bibey Workshop Meet 'n Greet Pizza Party & Jam [Optional Event: See details here.]
Thursday, August 20, 2020

Daytime Classes

5th Annual Alan Bibey Workshop [Optional Event: See details here.]

Friday, August 21, 2020 (Concert starts at 7 PM)

Daytime Classes

5th Annual Alan Bibey Workshop [Optional Event: See details here.]
9 AM


Mini-Golf Tournament at Sandy Harbor Mini Golf

7 PM

Doyle Lawson & Quicksilver


Saturday, August 22nd, 2020 – (Concerts begin at 3 PM)
11 AM


Bluegrass Scavenger Hunt (starts at the Recreation Center)

3-4:30 PM

Carolina Blue

4:30-6 PM

Dinner Break

6-7:30 PM


Breaking Grass

7:30 PM

Rhonda Vincent