Welcome to Our Winters!
Ocean Lakes Family Campground offers great diversity in camping accommodations. We don't add on for people, pets or hookups!
We have 859 transient campsites. The campsites are large, pull-through sites along paved roads. Every site includes: 20-30-50 amp electric, water, sewer, 64-channel cable TV hookup, and a picnic table. Free Wi-Fi is available at all campsites. Concrete pads are available on 649+ campsites. Pad dimensions are generally 18′ W x 45'L.
Guests have a variety of choices including oceanfront, lakeside, and shaded sites. When calling to make a campsite reservation feel free to ask about the site details. Our teammates are very helpful, describing how many feet the site is from the ocean if a bath house is close, even if the site has a tree on it! You can also view several site details during an online site search. Tent only camping is permitted on any site (i.e., when you do not utilize a camper).
Ocean Lakes is unique from many other campgrounds because it can accommodate the latest and largest luxury RVs, including the sprawling awnings and numerous slide-outs. Most campsites can accommodate up to a 40′ camper and two vehicles with room to spare! In fact, some of our sites can even accommodate the large 45′ RVs. Reservation can be made up to 18 months in advance with the required deposit by calling 877-510-1413.
Take a look at our map and video, then reserve the exact campsite on which you want to stay!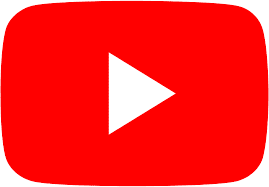 View Ocean Lakes via our 360 HD Virtual Video of each Campsite! This video is linked from our online map. Although you can view it on a desktop or laptop, you'll enjoy the "WOW!" factor on your mobile device when you use the YouTube App. On mobile with the app you turn 360 degrees around and see the sites beside you, look up, look down – see all around you on your mobile device.
Things You Should Know Before Calling
Reservation Confirmations are available via Email! (see below)
Please be aware of our Reservation Policies.
Know your Arrival Date.
Know your Departure Date.
Ocean Lakes reserves by site number!
You can request a specific site by number. It is helpful to have a campground map in front of you when calling.
Know the make and model of your RV (if applicable).
Know the size of your RV (length). Some sites have size restrictions.
We only have a few designated tent sites because campers just won't fit (due to clearance problems from trees, etc.). Tents are permitted on all sites.
If you want "Express Check-In" you must pay all camping fees in full and give us your # in party, vehicle make(s), vehicle tag number(s), and state(s), and if you are bringing your own golf car – 2 weeks prior to your arrival date.
Campsite reservations can be made up to 18 months in advance with the required deposit. This is important if you want to visit during popular holidays like July 4th, Labor Day, Memorial Day, Easter, Halloweekends, and Thanksgiving.
Once a reservation is made, Ocean Lakes must receive the deposit within 7 days of when the reservation was made. You can use a credit card (Master Card, Visa, Discover) or send a check.
See more about Campsite Reservation Policies and General Campground Policies.
Email Confirmation
Have you made a campsite reservation recently? If you already have a reservation, call us at 877-510-1413 with your email address or email us your address. If you email us we need your name, address and guest ID#, if you know it. We will put your email address in your guest record.
Tell the Reservations Teammate you want Express Check-In! Allows you to:
Bypass the lines in our Registration Office.
Simply drive through our Main Gate to your site while we check you in!
Here are some helpful tips when you try Express Check-In:
Express Check-In must be done 2 weeks prior to your arrival date.
Pay all camping fees in full.
Tell us the number in your party.
Tell us your vehicle make(s), vehicle tag number(s), and state(s).
We will mail your EXPRESS Packet. It will include your car passes.
Hang the car pass on your rear view mirror, drive through our main gate and have fun!