Travel Planning
10.25.22 | TRAFFIC ALERT | Hwy 544 at the intersection of Hwy 17 Business (Kings Hwy.) re-opening!
Early this AM, a semi hit a power pole. The INTERSECTION at Ocean Lakes' Main Entrance had been closed all day as Santee Cooper replaced a power pole and lines.
6:10 PM | Good News!
Roads are beginning to open! Please use the MAIN GATE entrance.
Northbound on Hwy 17 Business (Kings Hwy) can access our Main Gate!!!
Southbound on Hwy 17 Business (Kings Hwy) can access our Main Gate!!!
Hwy 544 (Dick Pond Rd) looks to open soon. Eastbound is open, and westbound pending. (Approach Ocean Lakes from Hwy 17 Business North and South.)
NOTE: Our NORTH and SOUTH GATE Entrances are now CLOSED!
Main Office is 843-238-5636. Main Gate/Security is 843-828-4847.
__________________
How we are rated:
10 / 10* / 10 in the "2023Good Sam RV Travel Guide & Campground Directory"
GuestRated.com "A" Grade is based totally on surveys about our guests' experience. Ocean Lakes was among an elite list of campgrounds that received the GuestRated "A" grade – a 12 Time Winner!
Named 2017 "Park of the Year" in the Mega Park category by the National Association of RV Parks and Campgrounds (ARVC). Ocean Lakes is a 6 Time Winner of this national award: 1997, 1999, 2002-03, 2008-09, 2011-12 and 2017-18. The ARVC's Awards Committee named Ocean Lakes "Mega Park of the Year" based on a variety of criteria, including commitment to industry, community service, management skills, marketing efforts, operations, state association involvement, website and ARVC involvement.
Learn more about our industry at: National Association of RV Parks & Campgrounds (ARVC)
At Ocean Lakes Family Campground, we know about hospitality, so we hope this site helps you plan your vacation! We'd love to have you stay with us. So, where ever you go on vacation, we hope you have a great time with loved ones, that you can relax, and your journey is a safe one! (See rest stop info and towing tips at the Road Notes link above.)
Food, Shopping or a Show?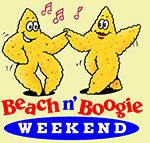 Myrtle Beach has so much to offer and when you stay at Ocean Lakes you are in the heart of it all! One mile of beach to the East and the Park Entrance (main entrance is conveniently located at a traffic light) leading to food, fun, shopping, shows and excitement to your West.
Let us help you plan your vacation and enjoy discounted tickets to many area attractions. We have special partnerships with Myrtle Beach's best attractions…learn more here.